Our wastewater treatment plant is intended to remove pollutants from the wastewater before it is discharged into the receiving stream, the Antietam Creek. It employs a three-phase process, designated as primary treatment, secondary treatment and tertiary treatment. All of these steps are conventional and are approved and permitted by the Department of Environmental Protection.
Primary treatment includes screening out solids from the wastewater, grit removal and initial settling of the wastewater.
Secondary treatment picks up after the initial settling process and is achieved through biological treatment using aeration of the wastewater. Aeration is achieved by pumping compressed air into the aeration tanks, naturally occurring bacteria use the oxygen and consume the organic matter in the wastewater as food. Through this process the majority of organic pollutants are removed. The process is called the activated sludge process.
The solids that are removed from the system are digested in tanks called aerobic digesters until it is stabilized and the volatile organics are reduced to acceptable levels. This material called biosolids is then dewatered on a belt filter press and put into dumpster containers to be properly disposed of in a landfill.
Completing the tertiary treatment, additional aeration is used to remove ammonia-nitrogen then final settling occurs where the solids are separated from the clear water which is then disinfected and the treated water is discharged to the creek.
STAGES OF THE TREATMENT PROCESS
STEP ONE
Inflow and Screening 
Remove large items from the influent to prevent damage to the facility's pumps, valves and other equipment.
(photo: ?)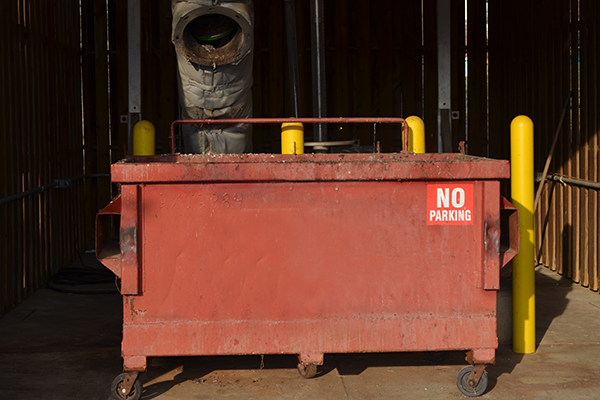 STEP TWO
Screening
Removal of grit by flowing the influent through a grit chamber.
(photos: Grit Chamber)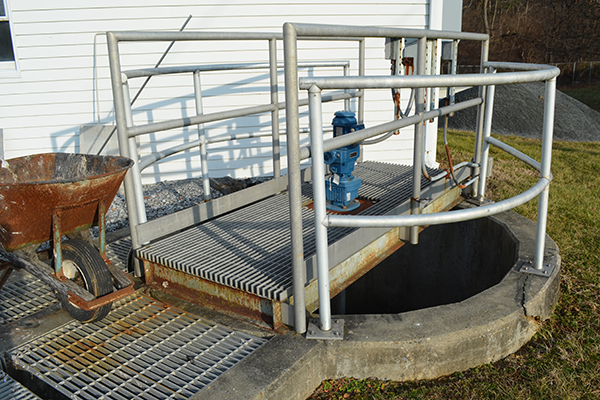 STEP THREE
Primary Clarification
Initial separation of solid organic matter from wastewater.
(photo: Primary Clarifier)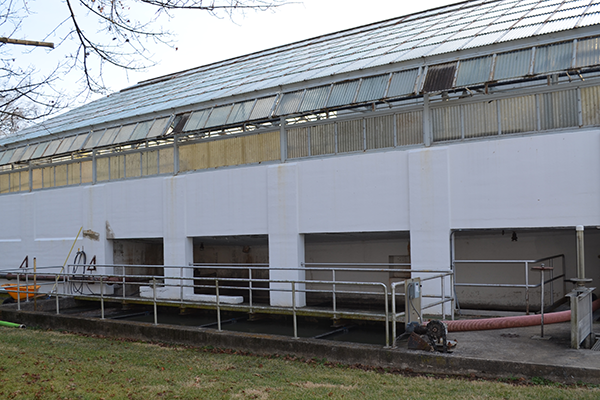 STEP FOUR
Aeration
Air is pumped into the aeration tank/basin to provide oxygen for bacteria to continue to propagate and grow.
(photo: Aeration Tanks)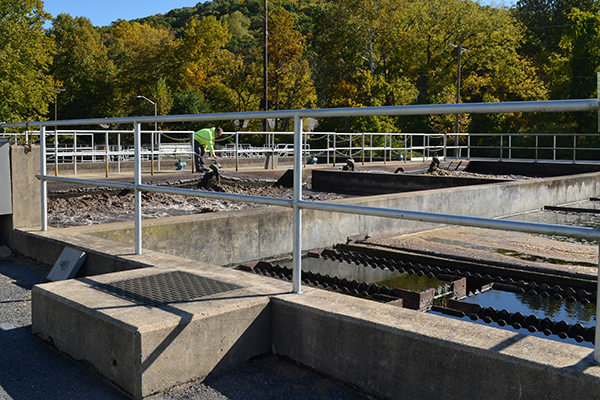 STEP FIVE
Final Clarification
Treated wastewater is pumped into a final clarifier to allow any remaining organic sediment to settle out.
(photo: Final Clarifier)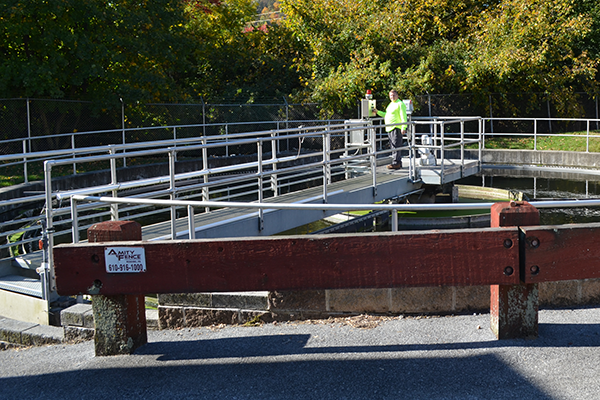 STEP SIX
Chlorination
Chlorine is added to kill any remaining bacteria.
(photo: ?)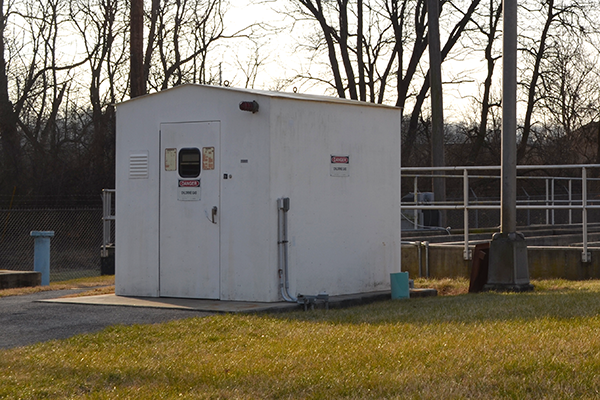 STEP SEVEN
Water Analysis and Testing
Testing for proper pH level, ammonia, nitrates, phosphates, dissolved oxygen, and residual chlorine levels to conform to AVMA's NPDES permit are critical to the plant's performance.Chlorination
(photo: laboratory)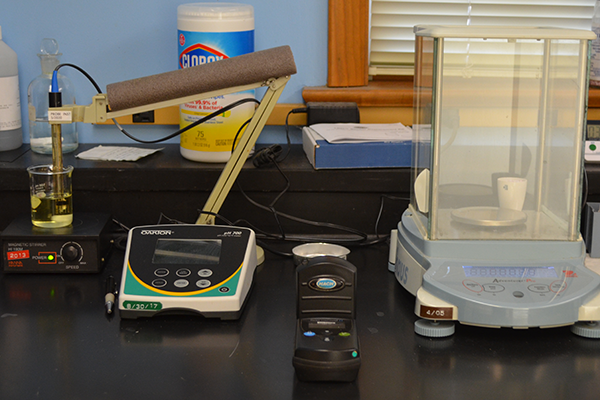 STEP EIGHT
Dewatering
A belt filter press provides sludge dewatering by pressing the sludge to force the water through a permeable medium. The resulting sludge is transported to an appropriate disposal facility.
(photo: Belt Press)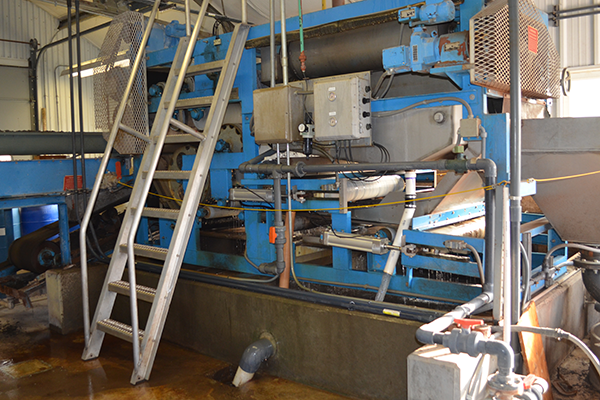 STEP NINE
Disposal
The EPA requires 85% removal of suspended solids from wastewater. The treated water that leaves the plant – called effluent – is even cleaner than that.
(photo: Antietam Creek)